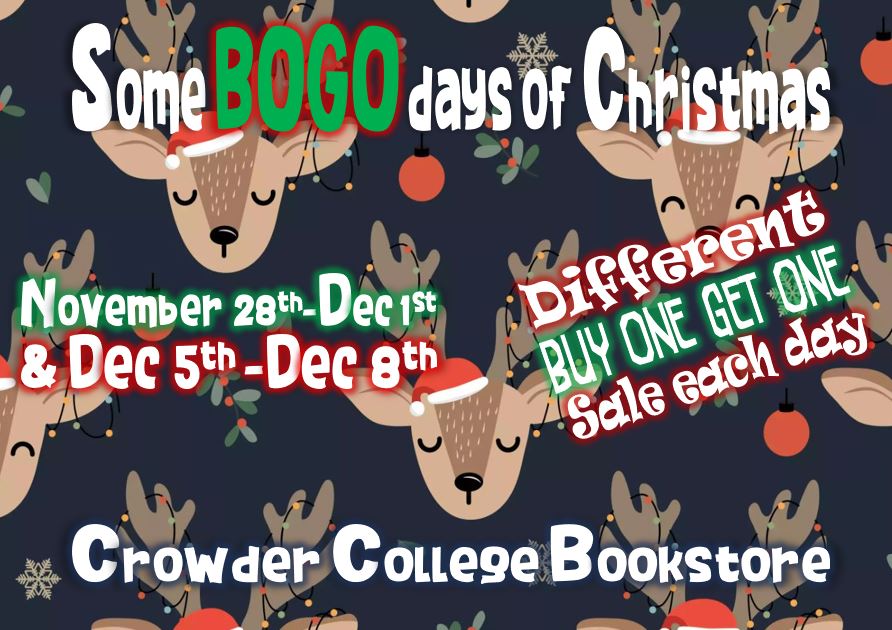 Sales can be online or in store. Online discount applied after checkout when we pull your order. Employee discount does not apply and coupons cannot be used with these sales. You can charge to student account only if you are enrolled for Spring and only up to $50. Happy BOGO!!
Monday November 28th BOGO 50%off Christmas Décor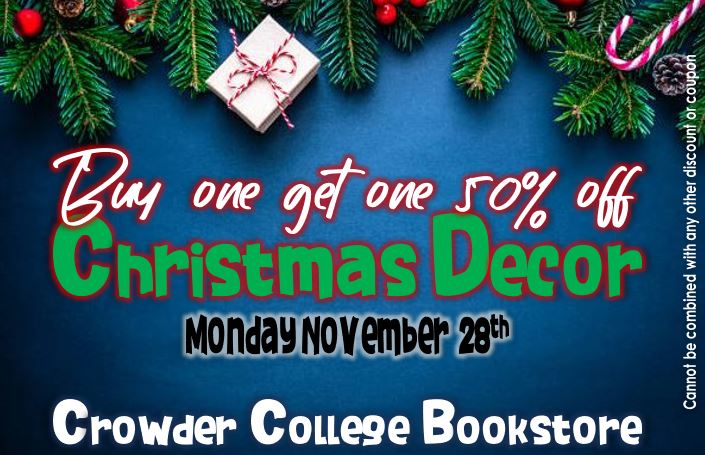 Tuesday November 29th BOGO 25% off Crowder Cups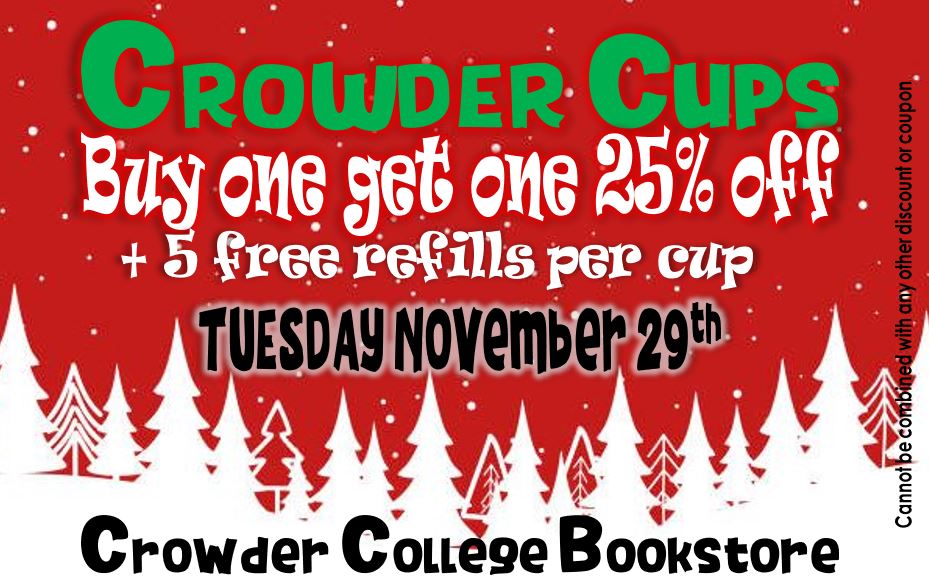 Wednesday November 30th BOGO 50% off Blankets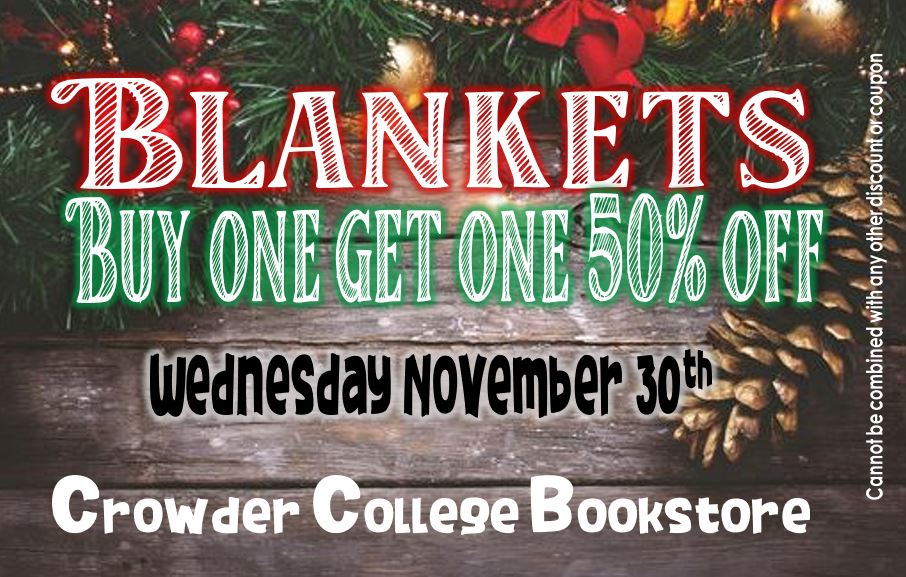 Thursday December 1st BOGO 50% off Winter Accessories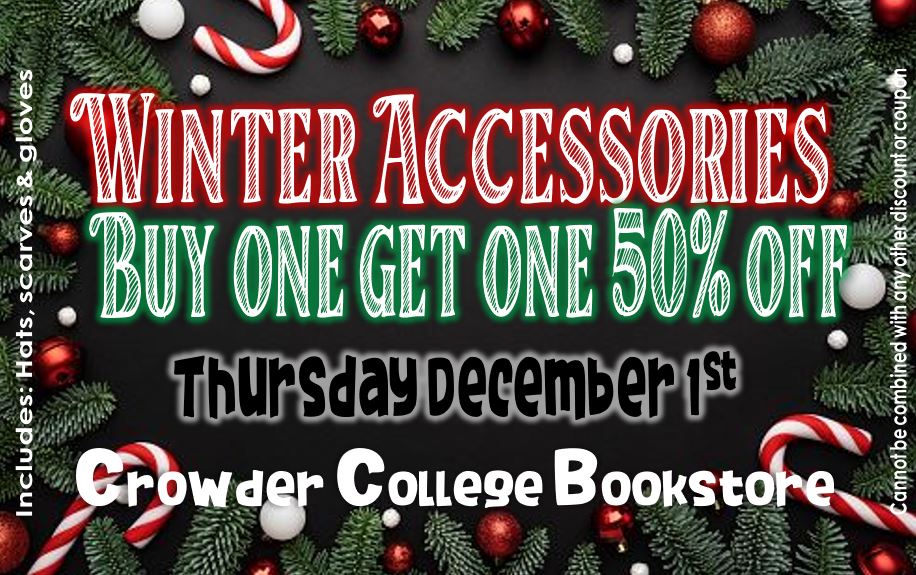 Monday December 5th BOGO 25%Off Hoodies & Jackets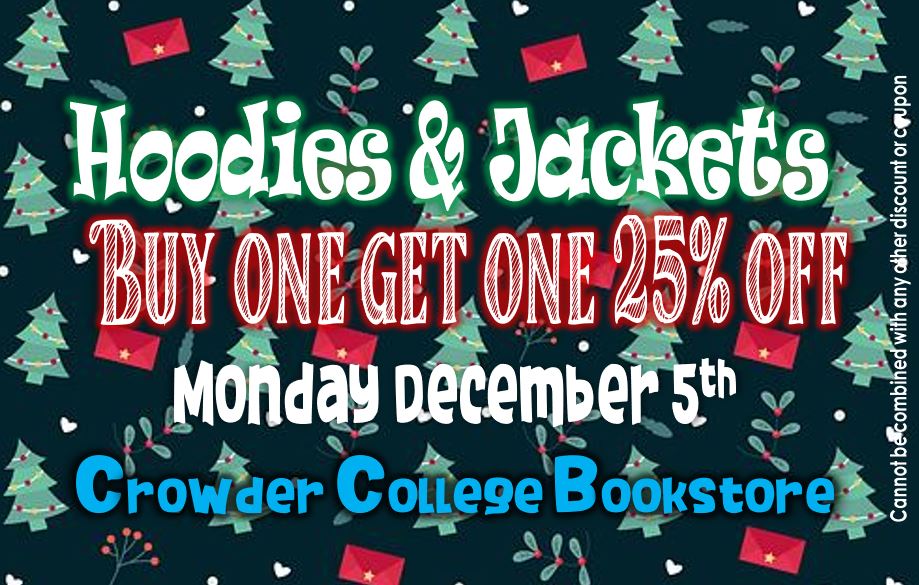 Tuesday December 6th BOGO 50% off Stuffed animals and Kid Gear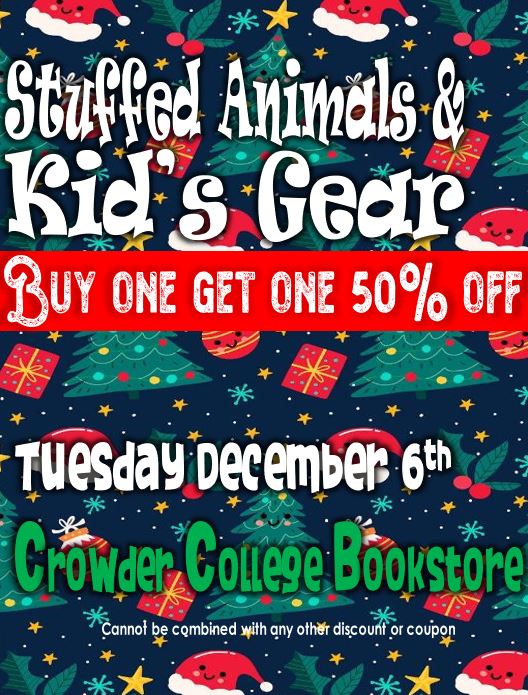 Wednesday December 7th BOGO 25% off Crews and LS tees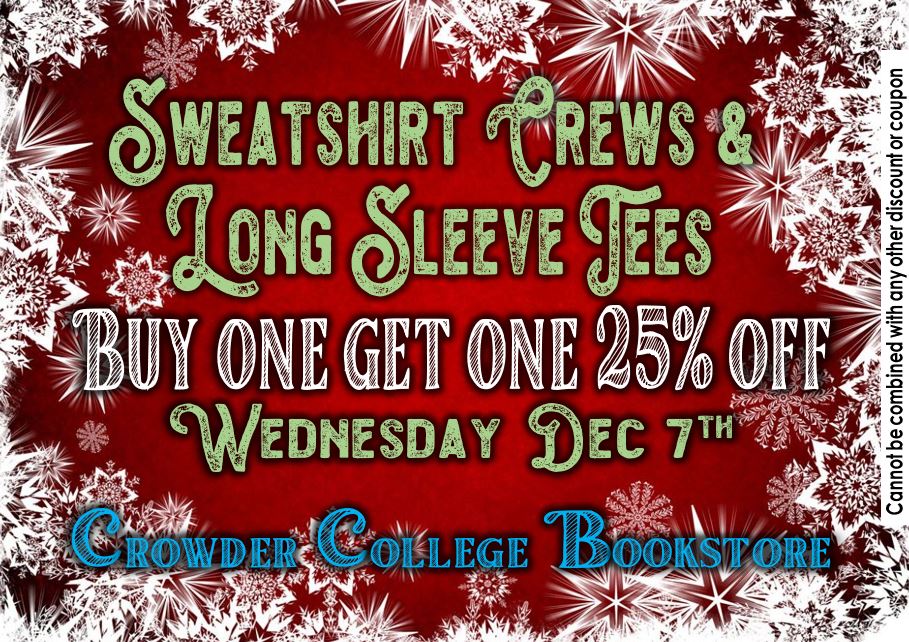 Thursday December 8th LOYALTY MEMBERS CHOOSE YOUR BOGO.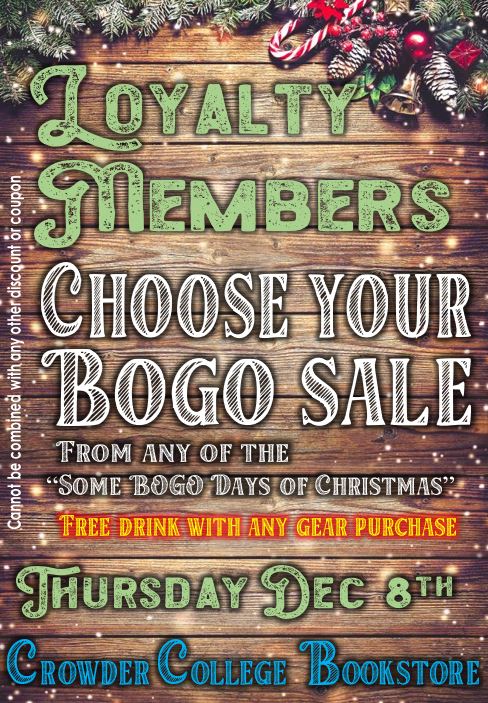 ---
Back to Home