Looking for tickets?? Find your event and click it to ticket.
ANNIE JR.
RATED G
June 16th-18th
Coming Soon!
Based on the popular comic strip and adapted from the Tony Award-winning Best Musical, with a beloved book and score by Tony Award winners, Thomas Meehan, Charles Strouse and Martin Charnin, Annie JR. features everyone's favorite little redhead in her very first adventure. With equal measures of pluck and positivity, little orphan Annie charms everyone's hearts despite a next-to-nothing start in 1930s New York City. Annie is determined to find the parents who abandoned her years ago on the doorstep of an orphanage run by the cruel Miss Hannigan. Annie eventually foils Miss Hannigan's evil machinations, finding a new home and family in billionaire Oliver Warbucks, his personal secretary, Grace Farrell, and a lovable mutt named Sandy.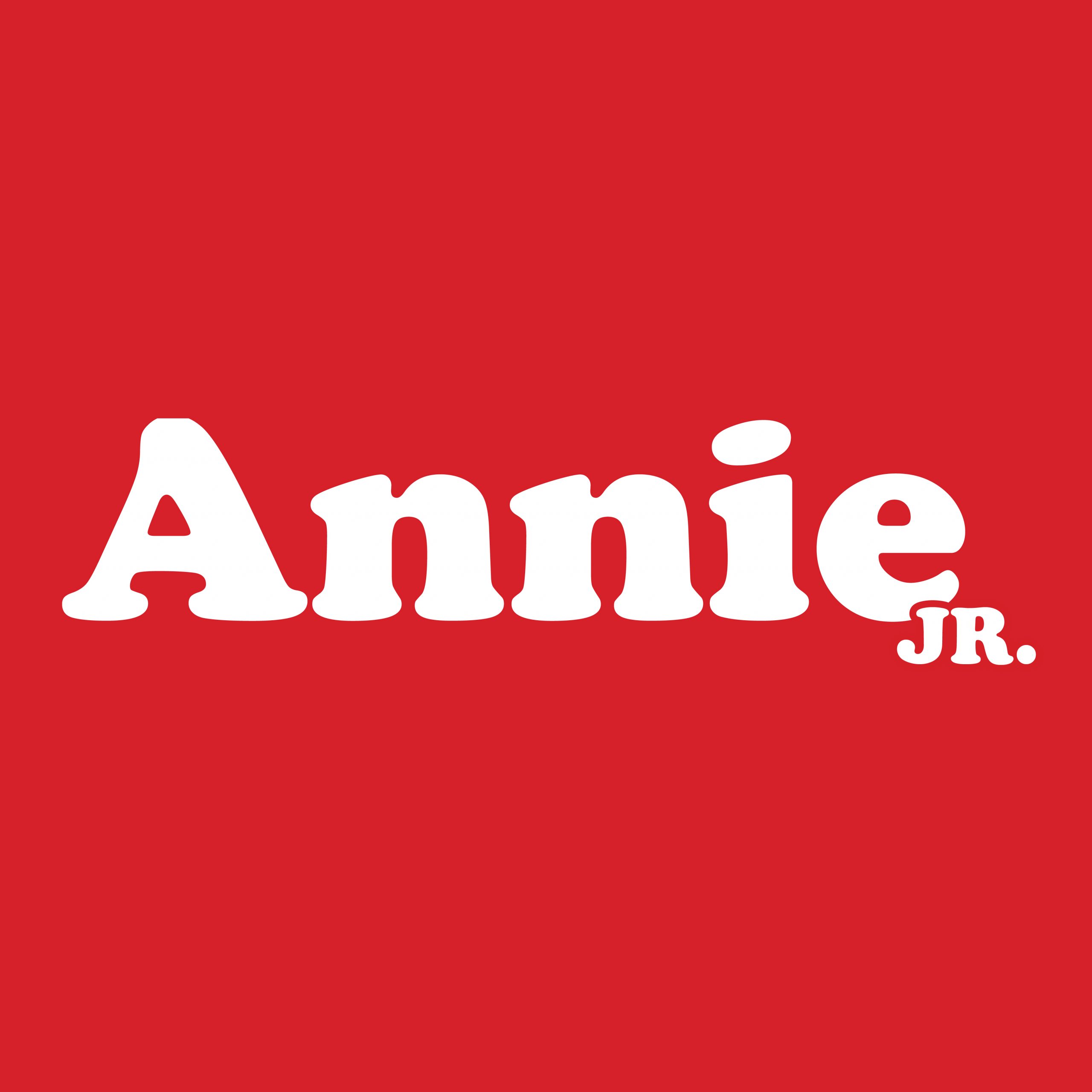 Convenience fee of $1 per ticket to purchase online. Tax included.
If you are a SEASON TICKET HOLDER or a DORM STUDENT please visit the BOX OFFICE for Theatre Tickets.
Pick up purchased tickets at the Box Office. Please keep your e-receipt ready to show at the box office.
---
Back to Home