Binders + notebooks + pens + pencils + erasers + scissors + post it notes + page markers + sheet protectors + highlighters + protractors + colored pencils + study aids + folders + staplers + rulers + scan-trons + and more!
DID YOU KNOW?? SUPPLIES CAN BE CHARGED TO YOUR STUDENT ACCOUNT!
GET YOUR TEXTBOOKS, SUPPLIES AND CROWDER GEAR ALL IN ONE PLACE!
YOU CAN ALSO CHARGE $50 WORTH OF CROWDER GEAR PER SEMESTER TO YOUR STUDENT ACCOUNT.
**HOODIES, TEES, CREWS, PANTS, HATS, MUGS & GO CUPS + NEW ITEMS ARRIVING WEEKLY!
PURCHASE A CROWDER GO CUP AND YOUR FIRST FILL IS FREE. GET REFILL PRICE WHENEVER YOU USE IT ALL SEMESTER!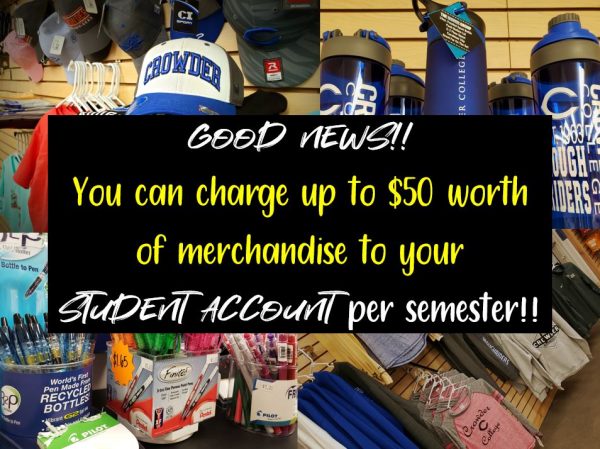 ---
Back to Blog